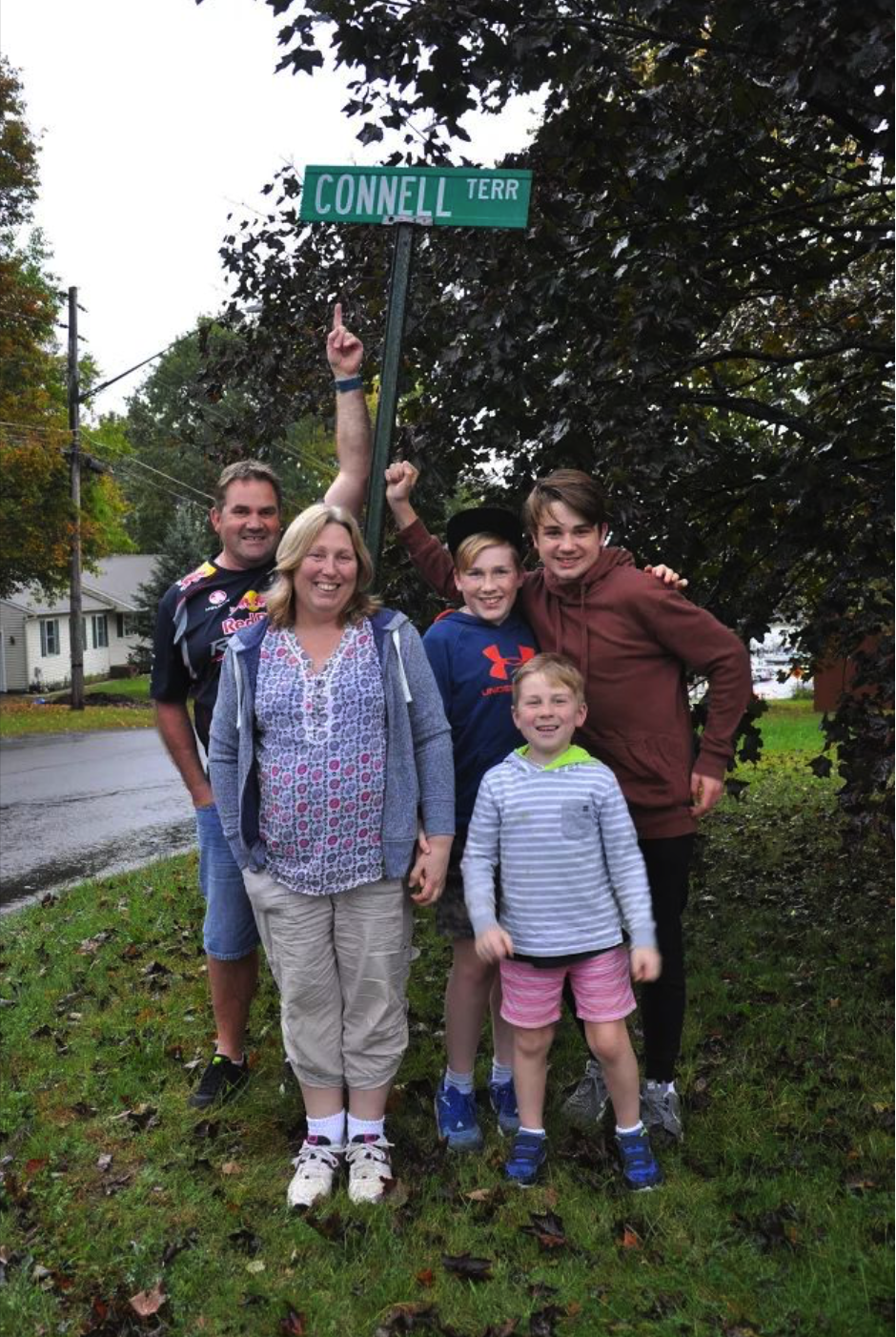 We are the Connells, Mike, Beth and our three boys. We enjoy living in Naseby and Central Otago and we would love you to come stay and experience this special place. Our focus is on grass roots holidays, where the TV and iPad are forgotten about and nature and fun create your ever lasting memories.
Naseby (formally Larchview) Holiday Park is set in 17 acres of Larch and native New Zealand trees adjacent to a summer swimming dam and nestled on the edge of the Naseby Forest Recreation Area. It's the ideal destination for mountain biking, with many tracks to explore throughout the forest. Naseby is world famous for the sport curling, with an all year-round indoor curling facility and, in the winter months, an outdoor ice skating rink and ice luge. Or, if you prefer a slower pace, come and enjoy the peace and tranquillity that Naseby provides.
The Park has solar heated hot water and the main amenity building contains a modern, warm kitchen and comfortable seating area that is heated in the cooler months, by a recessed log burner.
The laundry is equipped with modern, energy efficient washers and dryers. There's also the option to line dry laundry in the outdoor drying areas.
A Children's adventure playground is a central feature of the Park, perfect to entertain the children away from their screens.
There is a selection of accommodation to suit all needs and budgets; powered and unpowered sites, cabins and cottages, including two original Miner's cottages, built in 1893. The cottages have a log burner and a good supply of firewood for the cooler seasons.
To avoid disappointment, we recommend that you book early to secure your preferred accommodation type.
Attractions close to the holiday park include: all year-round curling and luge-ing and ice skating (in the winter months), Dark Skies star gazing, gold panning, mountain biking, forest walks, swimming, Otago Central Rail Trail, dog sled riding, quaint pubs and fabulous café food.
Naseby lies just 1.5 hours from Dunedin, 15 km from Ranfurly and just 11 km from the Otago Central Rail Trail.
We look forward to welcoming you soon.